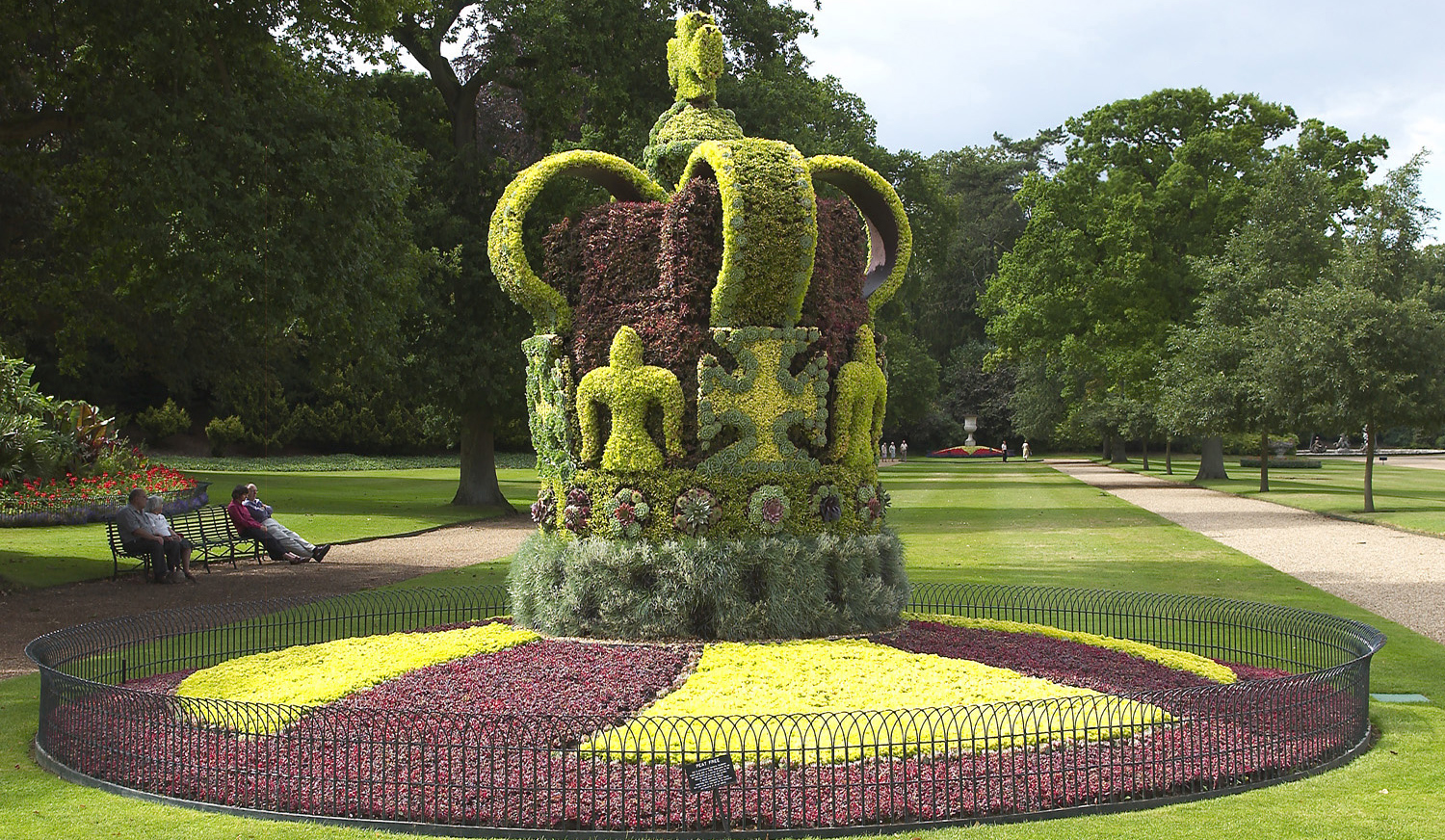 Would you like a 3D InstaPlant display at a significantly reduced price?
We have recently been able to put together a system that allows us to recycle previous 3D framework that are now available for you to rent out.
We have a selection of frames on-site that can be re-planted and hired out to any customer, creating a fantastic display for as long as needed, without the initial cost of creating a brand new frame.
The frames can be planted up with any design, using any of the available varieties in our Plants for your InstaPlant page to create a unique and personal display.
We currently have a number of frames available to rent, so whatever the occasion, we are bound to have you covered!
Interested? Have a look at our available frames below and get in touch with Chris Harnett to find out more.
Coronation Year Special Offer!
We are pleased to be able to offer this fantastic 2.3m high 3D crown, planted and delivered to you for June 2023 – a display which will last the entire summer.
This particular crown has been custom made for a previous project, by our local fabricator down in Cornwall, and is made from high quality coated steel.
For more details on pricing and availability, please Contact Us Now.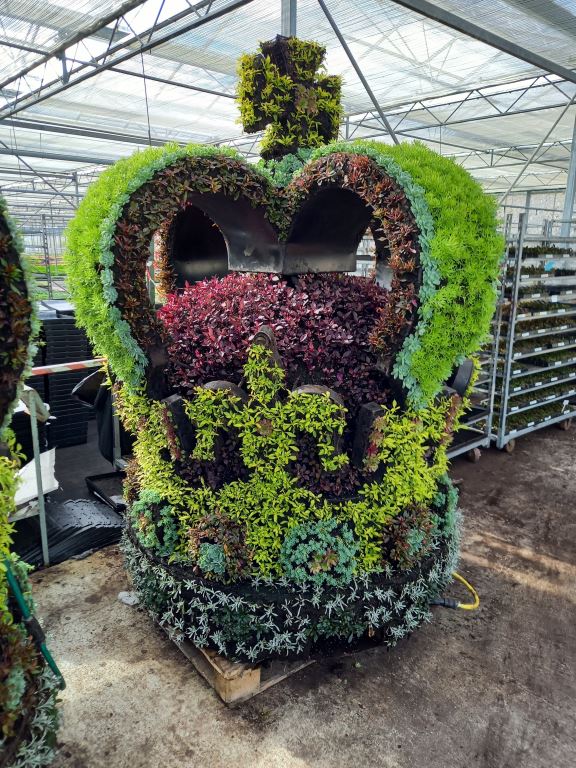 PayPal Accepted


Most preferred way to pay online in the UK. Pay online without entering sensitive information.
© 2018 Kernock Park Plants Ltd. All rights reserved.
This web site is owned and operated by Kernock Park Plants Ltd. Company registration No. 03297350.
If you have any suggestions or comments or if you need to contact us, please email us on sales@kernock.co.uk.
VAT Registration Number 326 7561 45, Pillaton, Saltash, Cornwall, PL12 6RY, EU Plant/Quality Passport UK/EW 20268.
Prices exclude VAT (Charged at 20%) unless otherwise stated. Terms & Conds | Privacy Policy | Site Map |