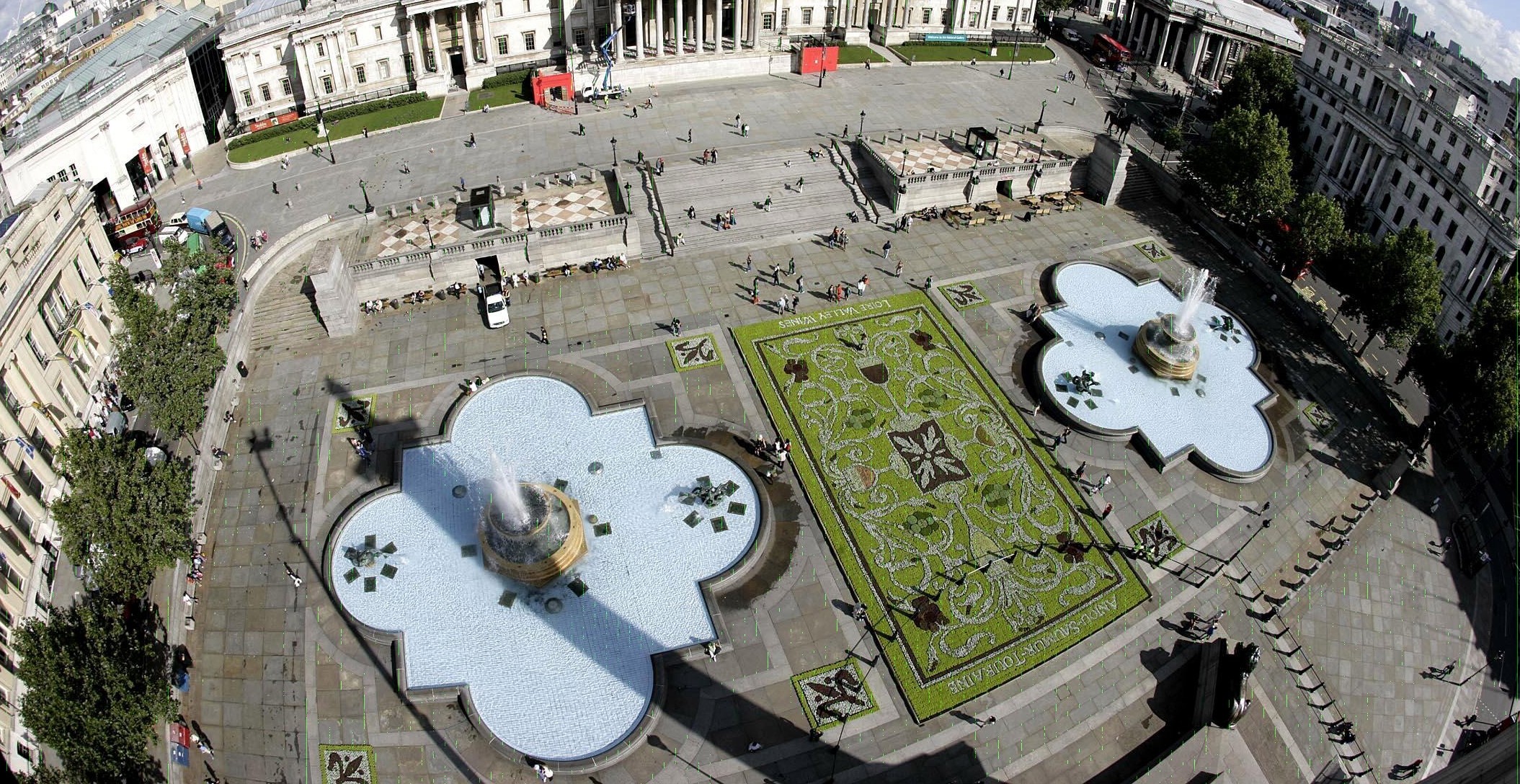 Depending on the occasion, our carpet bedding displays may only be required for a short length of time, or may need to be moved to different locations throughout the season.
Due to InstaPlant's bespoke tray delivery system, our displays have the advantage of being easily transported multiple times after the initial delivery.
Being able to offer this service has been invaluable to our customers celebrating one event, such as the fantastic bed shown above at Trafalgar Square, who required the bed for one day only for a marketing event before transporting the bed to its permanent home in Exmouth.
For normal carpet bedding displays, we ask that customers slide the InstaPlant Tiles out of the trays so they can root into the soil below, however, the trays have been designed in such a way to be able to hold enough water and provide enough room for the display to perform very well with little maintenance, allowing them to be transported easily as required.
Can We Install Your Display For You?
Depending on the situation and size requirements of your carpet bed, we can arrange to install your display for you.
A good example would again be Trafalgar Square, where we installed the display overnight for a promotional event the following day. Such situations would need to be booked in advance when placing the order so please get in touch if you require these services.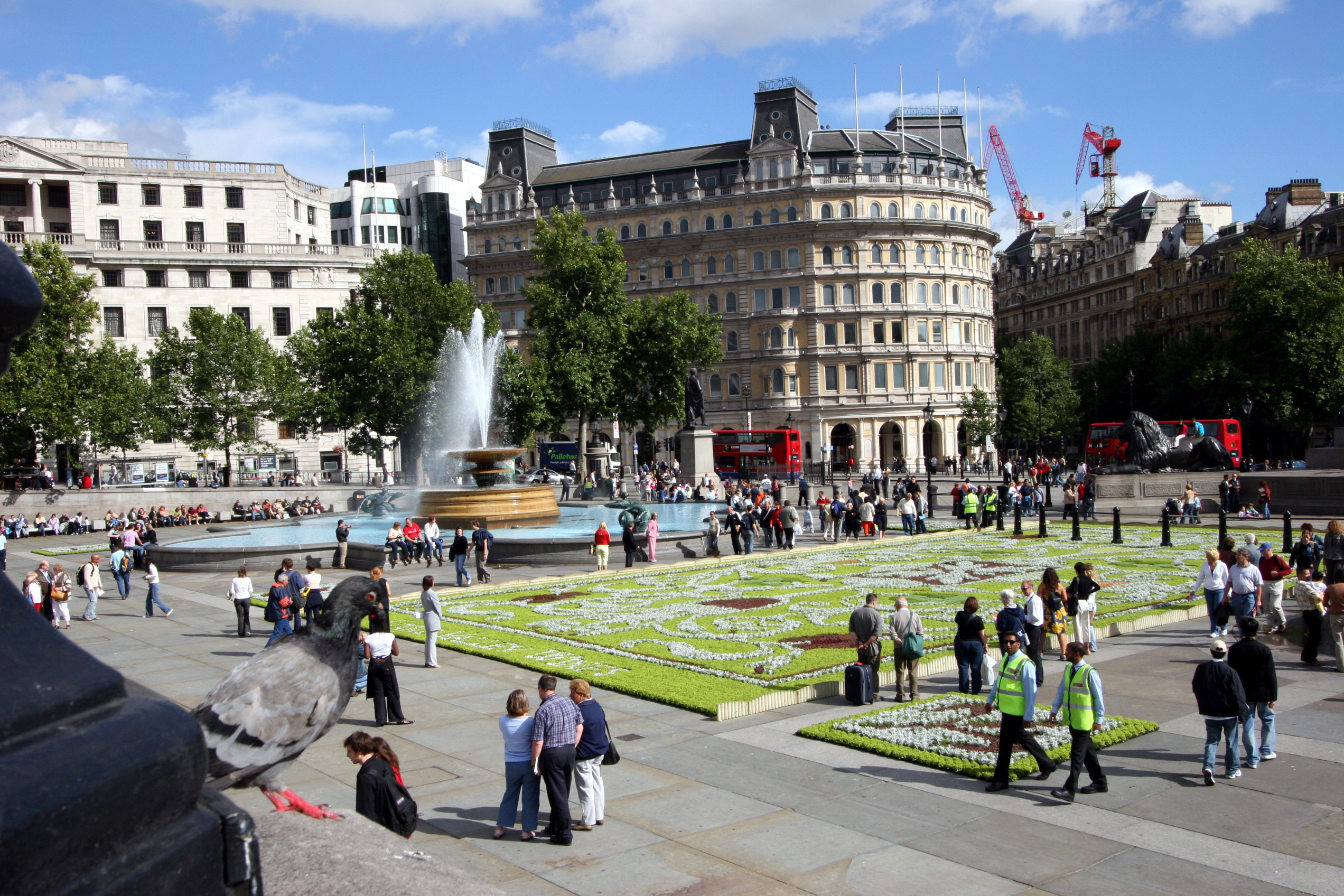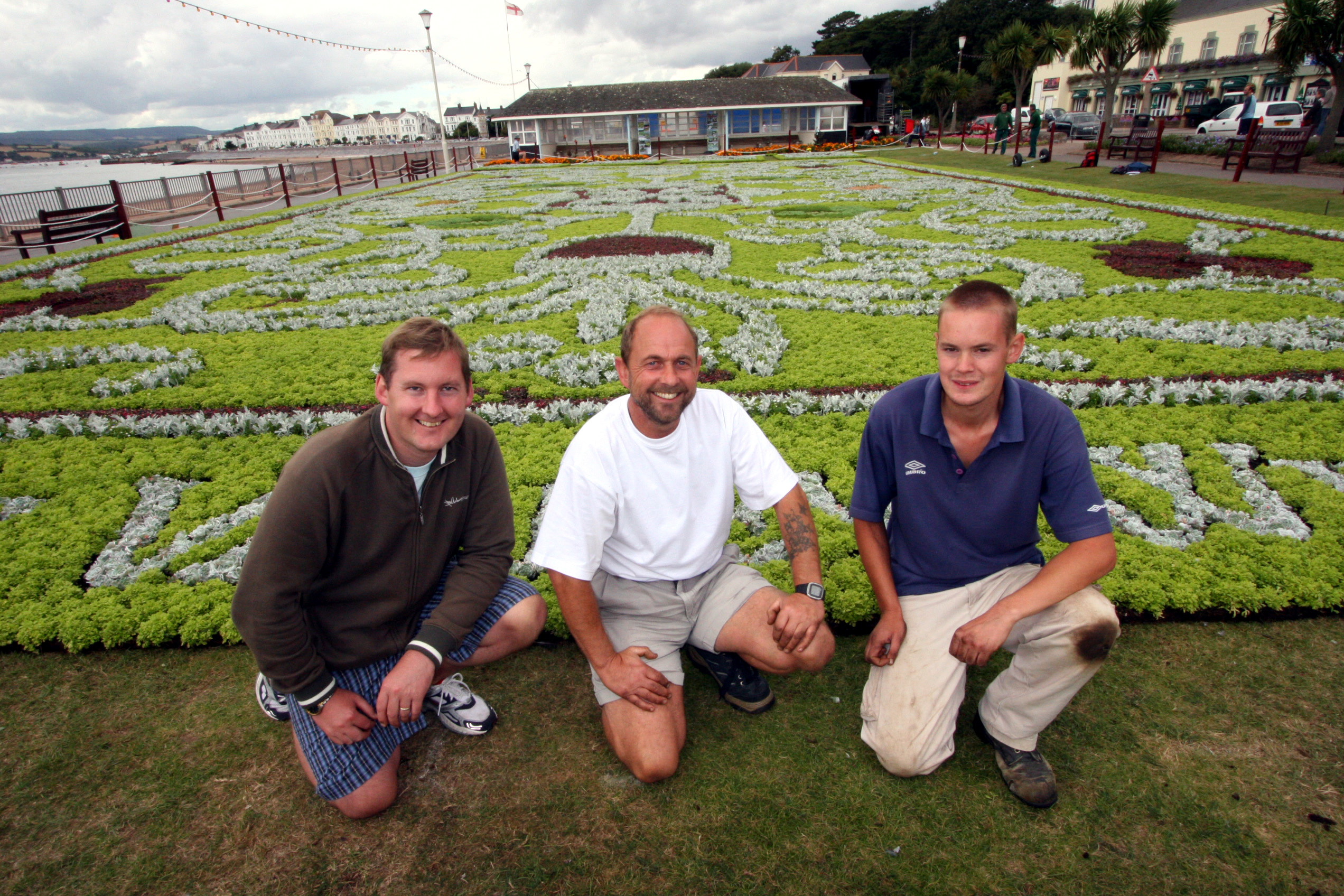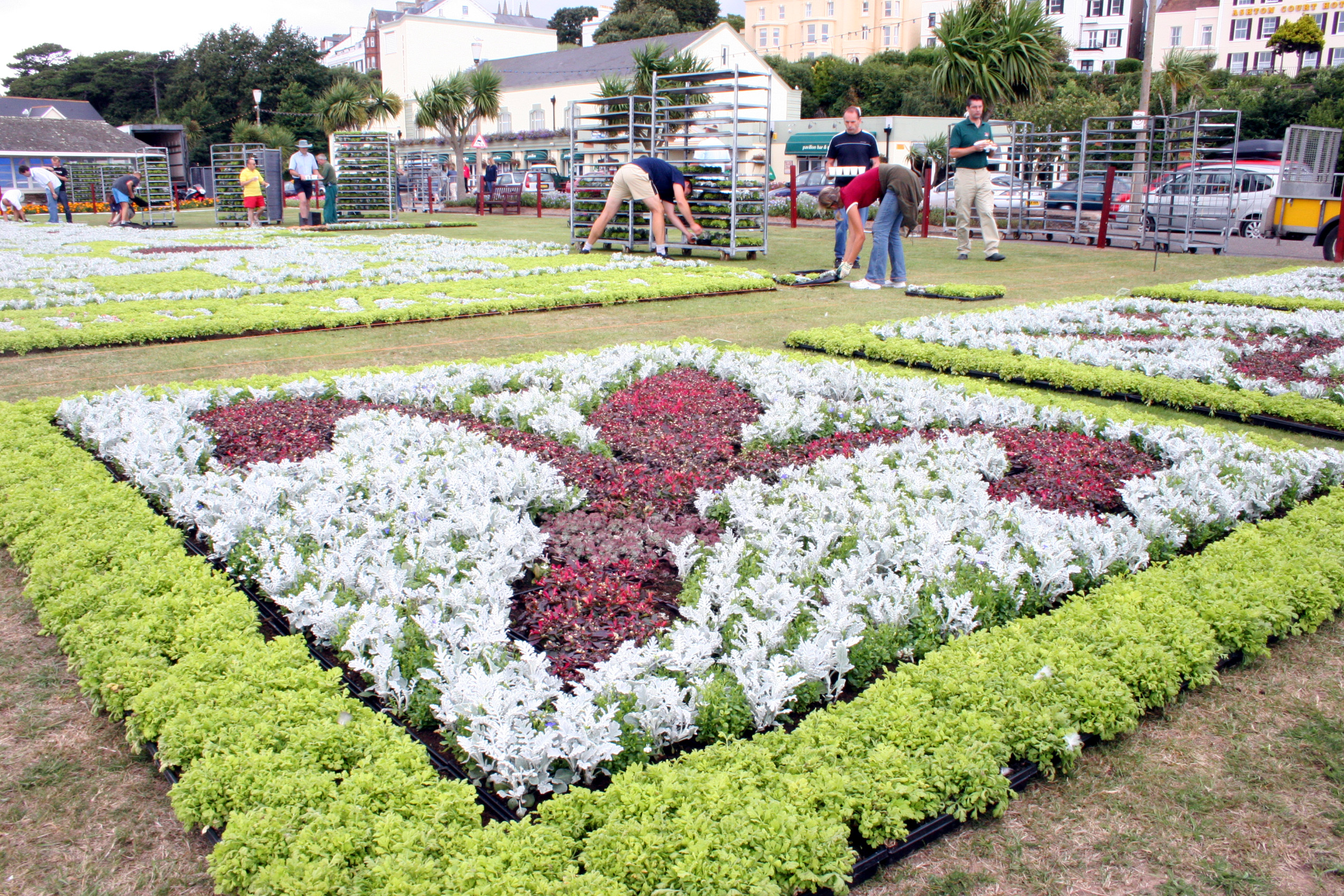 PayPal Accepted


Most preferred way to pay online in the UK. Pay online without entering sensitive information.
© 2018 Kernock Park Plants Ltd. All rights reserved.
This web site is owned and operated by Kernock Park Plants Ltd. Company registration No. 03297350.
If you have any suggestions or comments or if you need to contact us, please email us on sales@kernock.co.uk.
VAT Registration Number 326 7561 45, Pillaton, Saltash, Cornwall, PL12 6RY, EU Plant/Quality Passport UK/EW 20268.
Prices exclude VAT (Charged at 20%) unless otherwise stated. Terms & Conds | Privacy Policy | Site Map |